When it comes to finding hotels, price is usually the biggest factor for most travelers. That's where third-party sites come in. We're talking Expedia, Trivago, Kayak, and more.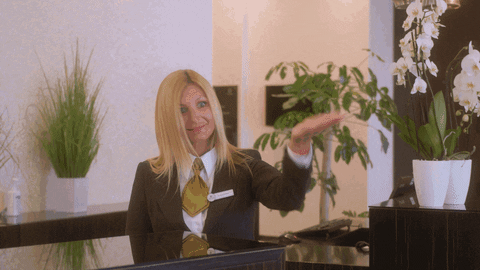 External sites, like Expedia and Priceline, are online travel agencies. An online travel agency (OTA) is a web-based company that lets you book different travel products and services, like hotels, flights, cars, cruises, activities, and more. It's like a traditional travel agency, except their presence is digital.
Other sites, like Trivago, TripAdvisor, and Kayak, show you prices directly from hotels, along with prices from those external sites. These are more like hotel search engines that show you all the prices in one spot.
Both kinds of sites promise to give you the best price for the exact same hotel rooms that you can find on the hotel's website or app. That's why these sites have been the go-to booking sites for travelers searching for the cheapest rates.
But, hear me out: you should probably just book directly with a hotel.
All those third-party booking sites can serve as a useful starting point. It's a great indication of what hotels are available in your destination. They can also give you an idea of price points for the area.
However, I don't really think they're the best way to book your stay. Let's take a look at pricing first, since it's usually such an important factor.
Who Really Has the Better Discount?
Hotels and OTAs don't really get along. Those hotels really only play along because booking sites give them the ability to reach more potential guests. The deal requires them to pay high commissions to the sites, though, and no one likes losing money.
That's why many hotels have started offering their own special rate discounts. Guests can only get these special prices if they book directly with the hotel. You'll find that big hotel chains (like Hyatt Hotels, Hilton Worldwide, and InterContinental Hotel Group, to name a few) have started rolling out plenty of direct booking discounts to loyalty members.
On top of discounts for bookings made directly through their websites and apps, hotels have also started offering pricing guarantees. You'll find "Lowest Price" and "Best Rate" guarantees across many of the hotel companies. Some will match lower rates, while others will beat it by a certain percentage. Choice Hotels even offers an extra $50 reward card on top.
Okay, aside from room discounts, there are other important factors to consider when deciding between external sites and booking directly through the hotel.
Amenities, Loyalty Points, and Room Preferences
For starters, booking directly with the hotel may be the only way to get certain amenities. It's something that most hotel chains and even many independent hotels have started doing.
I'm not just talking about a free bottle of water. These days, hotels will only give guests discounts at the hotel restaurant or bar, or even the coveted free wifi, if they don't use external sites. If you booked your stay through an OTA, you will have to do without wifi, or pay extra for it.
You'll also miss out on any loyalty program points. These aren't offered to anyone using third-party sites.
Be careful using OTAs if you have a specific room preference. A lot of times, they do not guarantee room types. That means that if you really need a room with two beds, you could be taking a gamble by booking through another site. You could wind up with a room that is different than what you reserved.
On top of that, hotels only have a certain block of rooms set aside for those third-party sites. You'll find that hotels keep the most variety and their best rooms for themselves to sell directly. Rooms offered by OTAs might not be as big or as nice as the rest of the hotel, or there could be a limited quantity of each room type.
Customer Service When Problems Arise
Customer service has always been a key part of the hospitality industry. If you're looking for the best experience and excellent customer service, booking with the hotel directly will always be your best bet.
I've stayed in plenty of hotels over the years, and I can say with certainty that errors don't usually happen. However, they do happen. And in the chance that something does go wrong, you probably don't want a third party involved.
With a regular booking, the reservation relationship is only between the hotel and the guest. When you book through an external site, you now have a messier situation with more parties involved — and more ways for problems to happen. And to top it off, now the third party may have to get involved to get it resolved, leaving you hanging for who knows how long.
Just Book Through the Hotel
So, there you have it.
Now, I'm not saying that there's no place for third-party sites. They can be great for checking out a destination that you may be unfamiliar with. You'll be able to see how hotels in the area stack up against each other, and a general idea about price points. It's certainly convenient to have all those hotels in one place. And, yes, they can have the best price sometimes.
Regardless, when looking at the overall experience… you should probably just book directly with a hotel.